Top 5 best spots in Akihabara that even one person can enjoy.For those who want to kill time in Akihabara, I have selected 5 recommended spots that even one person can enjoy .I am sure that if you come to Akihabara you will not get bored. There are so many anime stores, new and second hand gadget stores .You will find some items that you have never seen before in your entire life.
Contents :Top 5 best spots in Akihabara that even one person can enjoy
Largest electronic Stores :Yodobashi Akiba
Walking Around Akihabara Station
visiting Second hand Gadget stores
Perfect Spot to take photograph
Maid Cafe
Unique Vending Machine and UFO Catcher
Largest electronic Stores :Yodobashi Akiba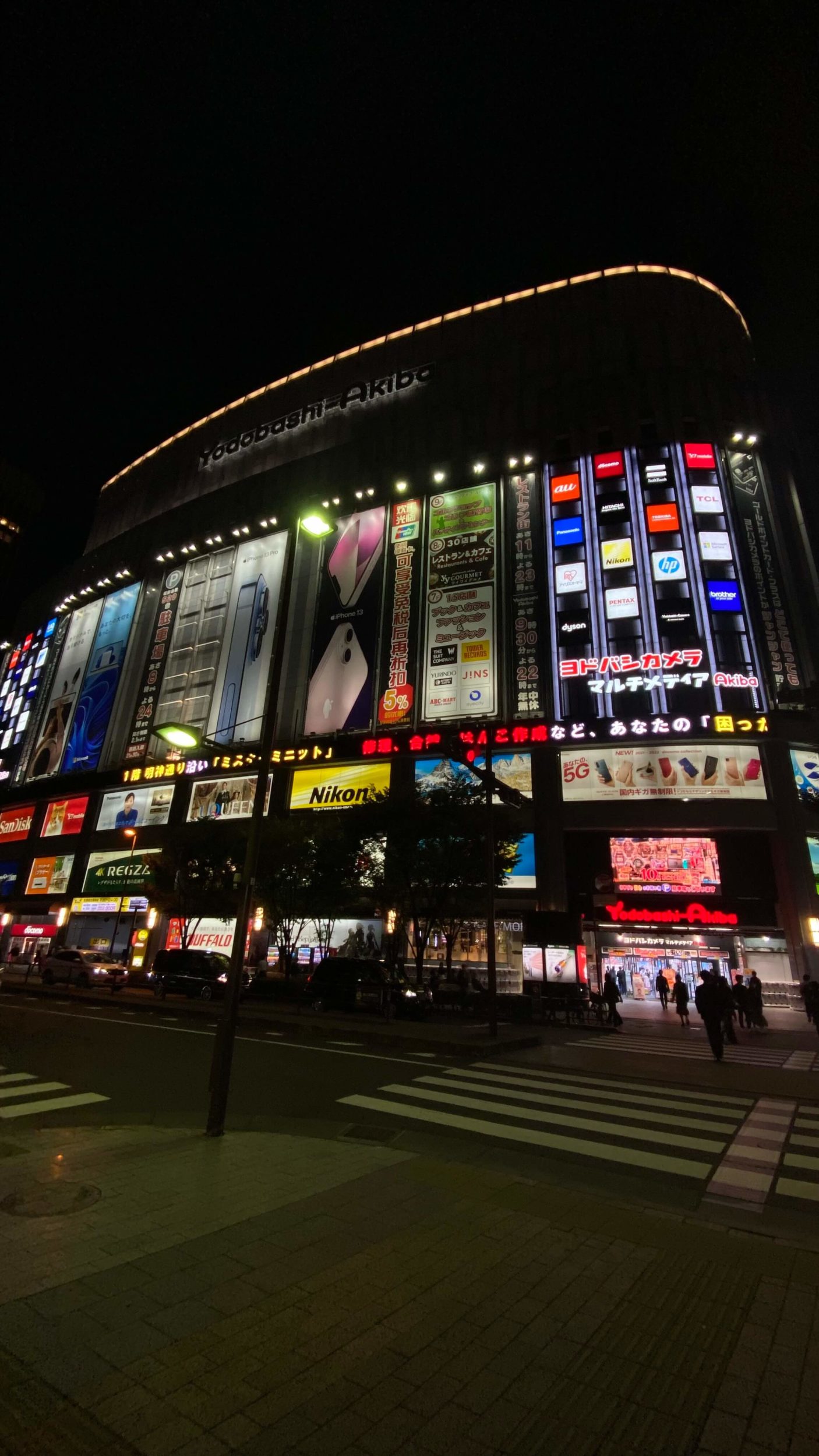 Akihabara is famous for electronic products.Yodobashi Akiba is directly connected to JR Akihabara station.Yodobasi is one of the biggest electronic retailers in Japan.From the first floor to sixth floor it has a wide selection of different electronic products.You can just enjoy by looking at it.
In addition, there is a restaurant on the 8th floor.And there is also a batting center on the 9th floor! If you want to move your body to kill time, why not have a try at "AKIBA Batting Center"?
You can enjoy by looking not only electronic products but also different things.It is a spot where time passes in a blink of an eye .Don`t forget to catch train on time.forget your last train?do this
by the I bought
⇦
Walking Around Akihabara Station
Good for your health and free of cost sometimes just walking is also a great feel.Looking right and left ,enjoying the surrounding gives you a prefect vibes of Anime.i will recommend yo to walk from Akihabara station to Ueno Station which will takes you 20 minutes.
Visiting Second hand Gadget stores
We all are big fan of electronic gadgets.You can buy different second electronic items in second hand price .Some items are really cheap.Although you can find different second hand stores in Akihabara,Sofmap is one of the largest second hand seller in Japan.click here to watch video of second hand stores.
Maid Cafes
MOYA MOYA NYAN NYAN!! Maid Cafes represents the very important part in the modern Japanese culture.In short Maid cafes are like a simple cafe but the waitresses are dressed in a cute uniform with different anime looks.They will serve Food and drinks with 😊 and ❤️.There are some places where they allow photographs but there are some places where photography is prohibited.Be sure to ask before taking pictures.If you want to ask them for pictures simple ask "syasin tottemo iidesuka?"which means can I take a picture
Vending Machines and UFO Catcher .
There are all together 5 million vending machine in Japan. Approximately 1 vending machines for every 25people.The machine sales any types of item such as drinks, food,icecream,newspaper.You will see Vending machines everywhere.You may find strange thing selling on vending Machines.You can buy different anime figures from the vending machines at Akihabara.UFO Catcher or UFOキャッチャー is a very popular Japanese crane Games.It has a variety of anime figure, snacks,drinks and even gadgets. Normally with 500¥,you can try for three times.You must try once at Akihabara because sometimes you can find premium goods also.by the way what is your favorite anime characters?Comment below and I will give a way your favorite anime figure.
Extra:Perfect spot to take photos
Want to capture your beautiful moment right?Here are some spot that I found.If you find more perfect spot don't forget to mention me.
That's all for today thanks for reading.if you have anything to ask hit me on insta.Let me know what you want to know about Japan.subscribe my YouTube for more videos about Japan.