Welcome back to jpnblogs.com.As we all know that On April 20th, the Japanese government decided to pay 100,000¥ cash to all the residents in Japan including Foreigners.We will give you just overall information on this.Due to the COVID-19 pandemic all Japanese residents including Foreigners will receive 100,000 ¥ relief payment.We will provide some FAQs you possibly have.
Who are liable to apply?
You are liable to obtain the payment if you are a legal citizen of Japan or a card holder as of April 27, 2020.You will receive the special fixed benefit payment application( 特別定額給付金) from from your local city office. The name and the address of the head of the house hold is pre-printed.Do not forget to check whether it is correct or not.However "My Number"card holder can apply online also.
Babies, children, students, adults, elder and even foreign residents are all eligible for the payment.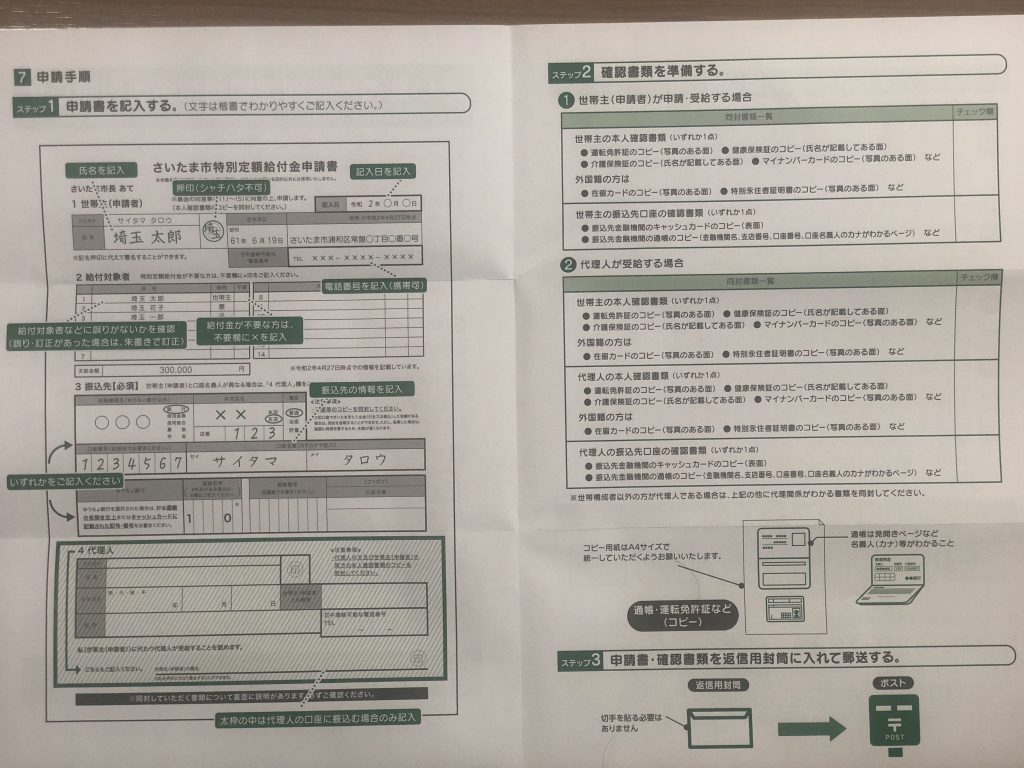 FAQs
What kind of documents do i need to send with in my application?
本人確認書類のコーピ (copy of identity verification)
キャッシュカードのコピー( Cash Card Copy)
What are the identification documents.
What is a copy of the bank account confirmation document?
It can be a bankbook or a cash card.Branch name, Account type, account number, account holder name should be properly visible.
When is the Deadline for Application?
It differs from city to city.Please check your forms to make sure about the deadline.
How much time does it take after applying?
It depends on you submitting your forms.Generally it takes about 10 -20 days.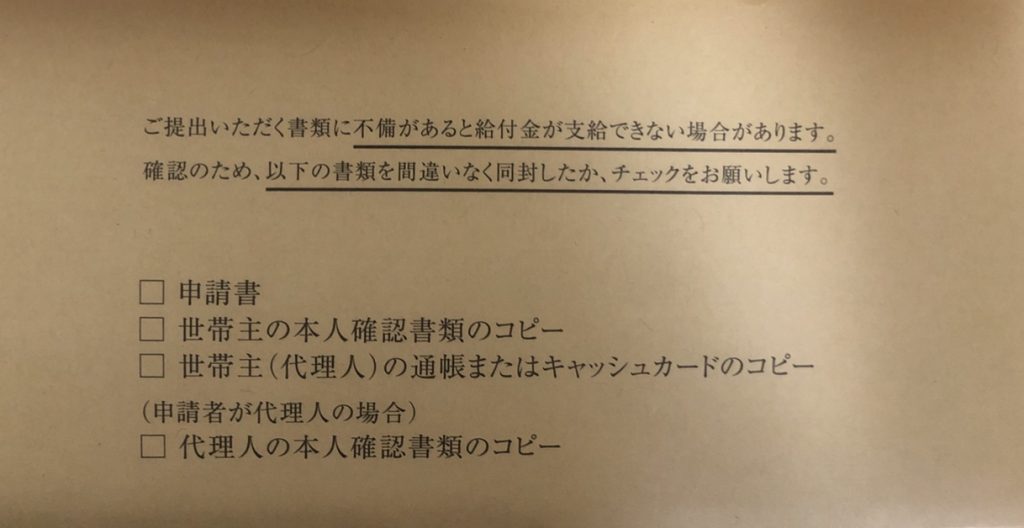 If you have any problem or need to contact local city office ,it is better to dial toll free number which is listed in your form.
Here is a original form that i filled and already applied.Hope this will help you.If you have anything to ask pls do not forget to comment.Have a good day.#Stay home #learn Japanese